Enjoy Massage Therapy in Greenville SC, Please Call or Text the Therapist for Appointment Below
600 E North Street, Suite 205, Greenville, SC 29601
Valentina Williams LMT, ES
Valentina Williams SC LMT # 8803, ES # 78077 is certified in Ashiatsu Oriental Bar Therapy, Sports Massage, Deep Tissue Massage, Swedish Massage, Integrative Massage, and Prenatal Massage.
By Appointment Only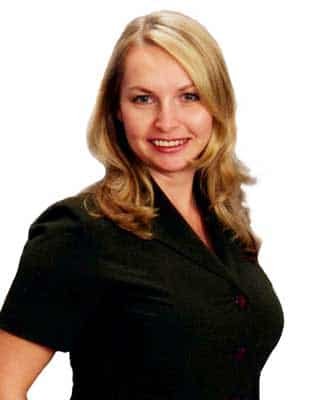 Natalia Etse LMBT
Natalia Etse Licensed Massage Therapist, SC Lic #5483, certified in Integrated Manual Therapy, Neuromuscular and Orthopedic Massage, Rehab Fitness Specialist, Myokinestetic System and Myoskeletal Alignment Techniques Therapist.
Call 864-607-0137
By Appointment Only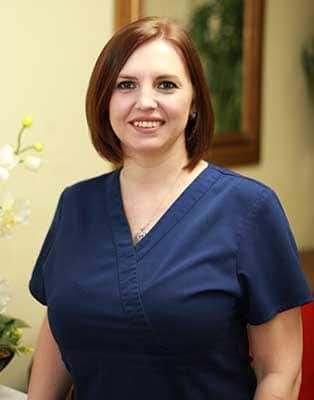 Expert Massage Therapy Pricing
Swedish Relaxation Massage, Deep Tissue Massage, Integrative Therapy, Sports Massage:
60 Minutes $95, cash or check, or 90 minutes $135 cash, check, Venmo, or Cash App.

Ashiatsu Massage
For thousands of years, people have sought rejuvenation of mind, body, and spirit through massage. Whether you are seeking to pamper yourself with a relaxing Spa Massage or need relief from chronic pain and require orthopedic, sports injury, or Post-Surgery Rehabilitation, Greenville Massage therapy is your solution.
Swedish Relaxation Massage, Deep Tissue Massage, Integrative Therapy
Are you in pain? Long term aches that won't go away? Movement restricted? Call today!
Integrative Manual Therapy & Orthopedic Massage is combination of Sports, Medical Massage, corrective exercises and stretches. Pain Free Unique Technique of balancing the muscles, realigning scar tissues as well as addressing the joint capsule itself.
Great for following conditions: frozen shoulder, rotator cuff injuries, Hand numbness and tingling, TMJD, whiplash & sciatica, tennis and golfer`s elbow, carpal tunnel, hip capsule and knee pain, plantar fasciitis, headaches and more.
MR4 Pro SPORT super pulsed laser – Proven with clearance from FDA this is the only one laser that combines Magnetic Field Therapy along with Infra-Red and Red Light Therapy. Internationally used for 20 plus years with no side effects, powerful and effective for its use on Arthritis, Pain and Inflammation. For more information visit www.MultiRadiance.com.
Additional Service: MR4 Pro SPORT Super Pulsed lLser 30 Minutes $45
Hours: Monday through Friday 9 AM Till 7 PM. Saturday 9 AM Till 4 PM. Closed Sunday. No Walk-Ins. By Appointment Only.
"Just wanted to say thank you for the awesome massage on Friday.  All of the tightness and pain that I had after my long drive to the area was eliminated.  I was able to compete extremely well in my triathlon  yesterday thanks to you.  If I am ever back in Greenville again I will paying another visit to you!"
Suffering from Stress, Muscle & Joint Pain?
Why Suffer? Take Action and End the Pain.
Can you imagine getting free from stress, TMJD, migraines, frozen shoulder, hand numbness and tingling, sciatica or hip adhesive capsulitis just in couple sessions?
Discover freedom from pain and stress with the perfect balance of gentle, PAIN FREE scientifically based therapy and energetic healing.
Natalia Etse, Maria Boltenko and Valentina will be honored to serve you with their skilled experience in sports and pain management therapies utilizing latest research in cutting edge Integrated Manual Therapy and Orthopedic massage.
TREATING THE CAUSE… NOT JUST THE SYMPTOMS.
Greenville Massage specializes in Neuromuscular Deep Tissue Massage, Ashiatsu Oriental Bar Therapy, Orthopedic Massage, Sports Massage Therapy & Swedish Massage Therapy with soothing Hot Stones.
Ashiatsu benefits:
*Increase intervertebral disc space, relieving irritation on spinal nerve.
*Improve postural balance
*Eliminate spasms and tension
Whether you are looking to relax, need medical massage for a specific injury or suffer from chronic headaches we are welcome the opportunity to facilitate your healing and provide you the best massage, tailored just for you.
The Story of Greenville Massage
Greenville residents are proud of their European style city that treasures the beauty of nature.  From the Reedy River Falls that pass gracefully under Main Street to it's scenic view of the Smoky Mountains, Greenville embraces living in harmony with nature.  It is a city that attracts many talented practitioners of the healing arts. They are welcome in this Top 10 City. Greenville abounds with businesses promoting healthy living.  From the clinics of natural medicine to the Whole Foods Market, this is a city that stays claims health.
Greenville, SC has some of the best massage therapists in the nation & many hold the three sisters from Russia: Natalia, Valentina and Maria, to be the finest in the Upstate of South Carolina. All are professional licensed massage therapists. Their clients feel it's the one gift they can give themselves that truly is a vacation for their body, mind and spirit. They crave their time with these seasoned healers of touch and guard it as an essential part of their weekly routine, because it restores their feeling of well being and inspires a cherished fresh perspective. 
Give yourself the gift of massage.
The sisters, originally from Russia, have been in Greenville, SC for about 15 years and have been practicing massage for nearly that long.
As soon as they greet  you, you'll sense their love of people and their passion to help others achieve ultimate health in their precious lives. They are naturally warm hearted and giving.
The massage team specializes in many techniques to pamper their clients. One is Ashiatsu, an ancient Oriental Bodywork technique that originated with the Buddhist Monks in China, then found it's way to Thailand and finally Japan.  This therapy utilizes a specialty hand rail system secured to the ceiling to initiate the most subtle pressure in just the right places.  They take this art form to new heights.

Once you have experienced their deep massage, you'll crave more.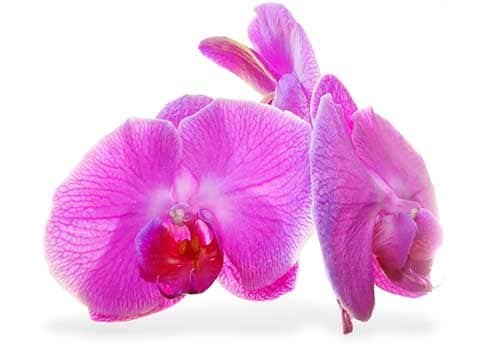 This unique practice is casually called barefoot Shiatsu. This deep tissue massage is done with smooth strokes of the hands and feet. Your body will welcome the inner healing that comes from Ashiatsu Oriental Bar Therapy.

Many want our therapists to give a classic Swedish massage using aromatic oils from rare fragrances from around the world. You will luxuriate in the blissful hand movements that coax you  to drift away into another world of tranquility.
Gentle musical sounds and fragrances will take you to an alpha state as she gives focus to your hands and feet.  Their attention to every little muscle will leave you knowing they appreciate that you chose this Greenville Massage Spa.

Our massage therapist's facial massage is divine. This will ease every last tension in your body.  This is truly the royal treatment.
Renew Your Body, Mind and Spirit at Greenville Massage